When it comes to planning your next gambling holiday there is a lot of information online about top casino destinations such as Las Vegas, Macau, Monaco and even the 'Vegas of the Caribbean' Aruba.
What most of these conversations lack however is panache, a touch of the unusual or even bizarre that will make your vacation memorable. If you are simply looking to play slots, blackjack, roulette, or some other casino game then you might as well play online, but if you are going to travel then you want a world class experience to justify the time and money you are going to spend.

 Weird and Wonderful Gambling Destinations
To help you plan your next vacation, or just give you an insight into the crazy world of casinos, here are 7 of the craziest casinos from around the world:
✓Gamble Like Downtown Abbey Royalty
With the popularity of the hit television series Downtown Abbey, the North Cadbury Court estate in Somerset England has become the perfect venue for gamblers who love period settings.
The 16th-century English manor is nestled in a verdant 3000-acre estate and was designed by renowned architect Sir Francis Hastings at a time when opulence was everything. To continue this legacy of excellence patrons are treated to sumptuous meals, personalised service from a team of butlers, not to mention having access to a licensed disco, a billiards room, a 150 seater theatre, an indoor swimming pool and of course a private casino.
The casino is situated deep below the manor house in the newly renovated wine cellar. It can accommodate around 30 punters and offers roulette, blackjack, and poker.
For a mere £6,000 a night you and your closest 60 friends can be the lords and ladies of this luxurious manor, enjoying all the trappings of affluence.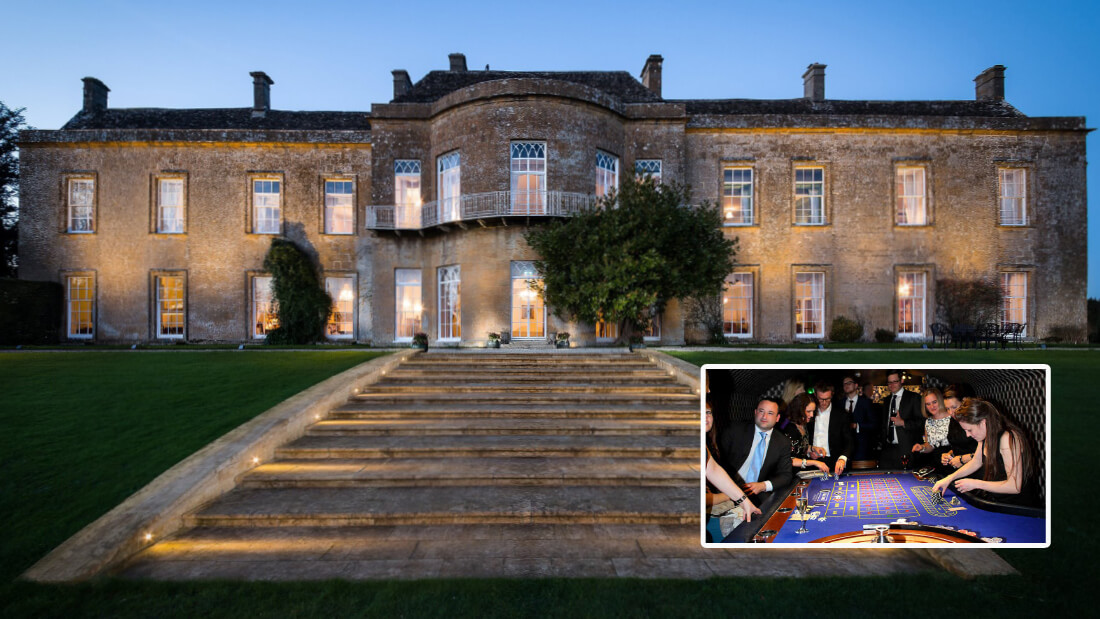 ✓Catch A Cab to Winning Hands
The UK has a long history of gambling and has been a leader in online gambling regulation as well. Another staple of life in Great Britain are the cabs, no matter where you are or where you need to be you can always rely on a black cab to get you there.
Local casino chain Grosvenor decided to add their own special touch by combining these two elements of UK life, bringing punters the world's smallest mobile casino – in the back of a taxicab.
The London cab was kitted out with everything you need to make your next cab ride a premier gambling experience, including a gaming table, a live dealer, a full bar, television screens for sports enthusiasts and even an online casino station.
During the casino groups "Play Your Way" campaign guests were offered free trips to Birmingham's Hill Street casino. Anyone looking to have the cab take them elsewhere was asked for a donation, all proceeds went to the Carers Trust charity.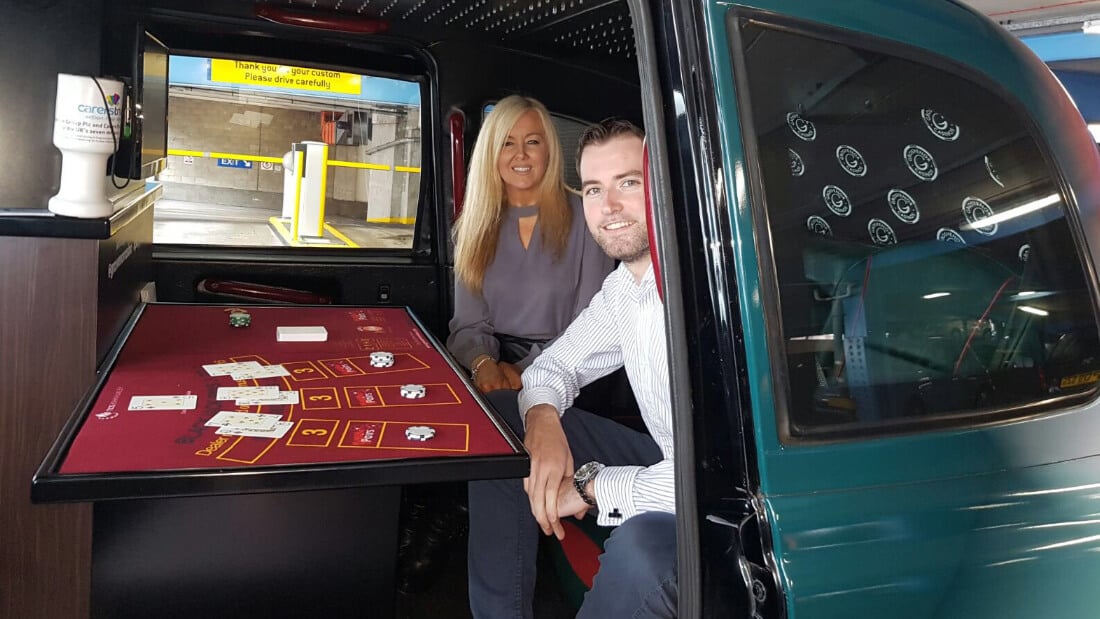 ✓Join The Mile High Rollers Club
The era of affluence portrayed in the James Bond films from the 50s and 60s inspired French avant-garde designer Jean-Pierre Alfano to launch AirJet Designs. This unique agency has one vision, creating high-class gambling experiences for the aviation sector.
Their flagship initiative is the Casino Jet Lounge, a custom Boeing 777 where patrons can sit back and enjoy the luxury lounge while availing themselves of the gaming tables and full-service bar.
When questioned about online gambling Alfano believes that they do not compete with the Casino Jet Lounge concept as you are still just sitting in your seat gambling, whereas AirJet Designs are trying to resurrect the golden age of travel where meeting people, sharing a social experience, and enjoying the camaraderie of live gambling is key to the overall experience.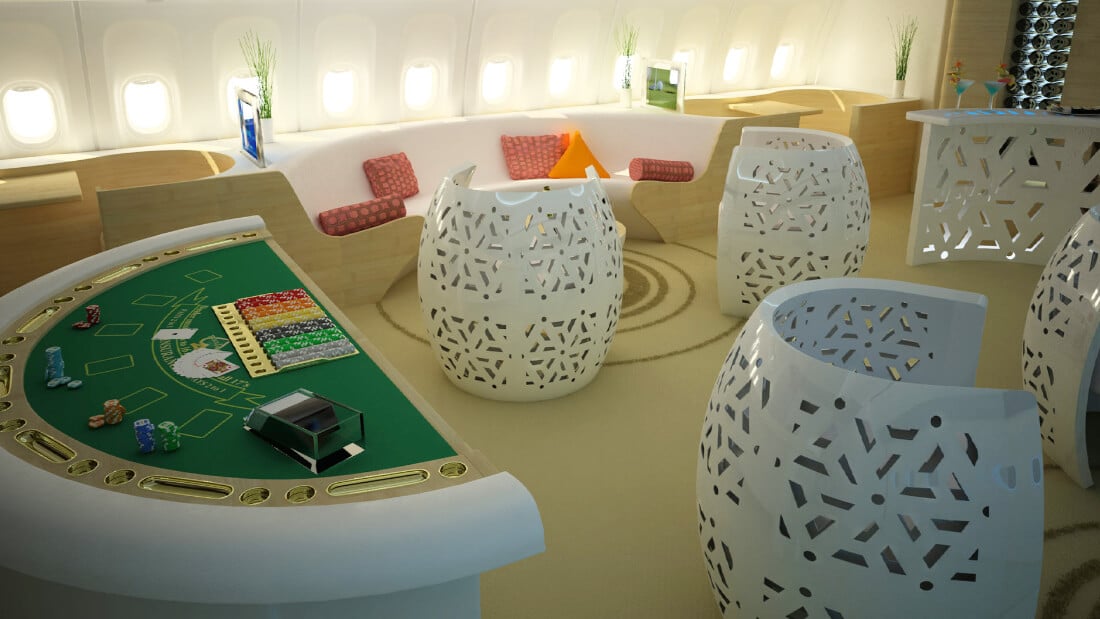 ✓Stay on Track, Bet on Black
Despite the ease and speed of air travel there is a lot of love for travelling by train. In a world that seems to be increasing in speed and intensity trains offer a time to sit back and relax, connecting with friends, reading a good book and taking in the sights.
One company is looking to shake up that lazy old world view of what it means to travel by train. The X-Train travels between Los Angeles and Las Vegas and is anything but sedate or serene.
This luxury train is the rolling embodiment Sin City offering travellers four and half hours of Vegas madness with table service, gourmet meals and the chance to gamble as you travel. They are also planning on building an upmarket casino and hotel, 'The X', above the station to house their customers.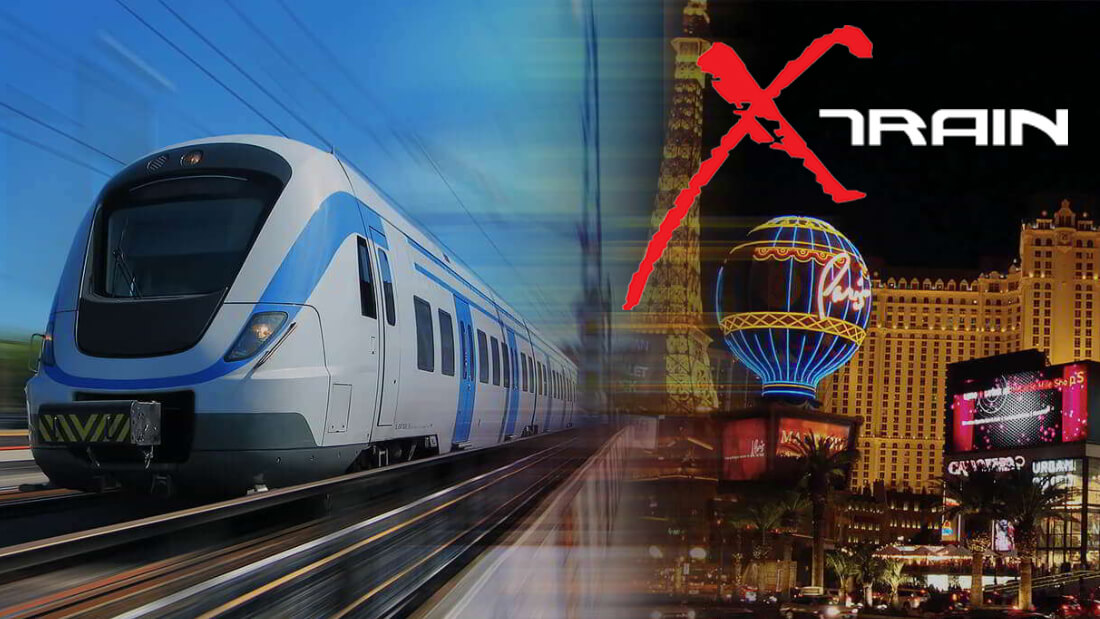 ✓Gamble Underground to Beat the Heat
In addition to its untamed wilderness, the Australian outback is knowns for its incredibly dry desert heat. When you're looking for a cool hotel suite and hot action at the gaming table look no further than the Desert Cave Hotel.
The trendy resort offers world-class eateries, bars and shopping all underground deep within the sandstone heart of Coober Pedy in Southern Australia. Rather than feeling claustrophobic every aspect of the resort features high volume ceilings, exceptional lightning and all the sweet cool air you could ask for, a sharp contrast to the stifling heat above ground.
The Desert Cave offers gambling fans a truly unique experience with its gaming room offering the only underground poker machines (local slang for slots) in the world, or at least so their sign says. If you're looking for something a little richer, the resort does cater to high-rollers with VIP hosts and higher limit games.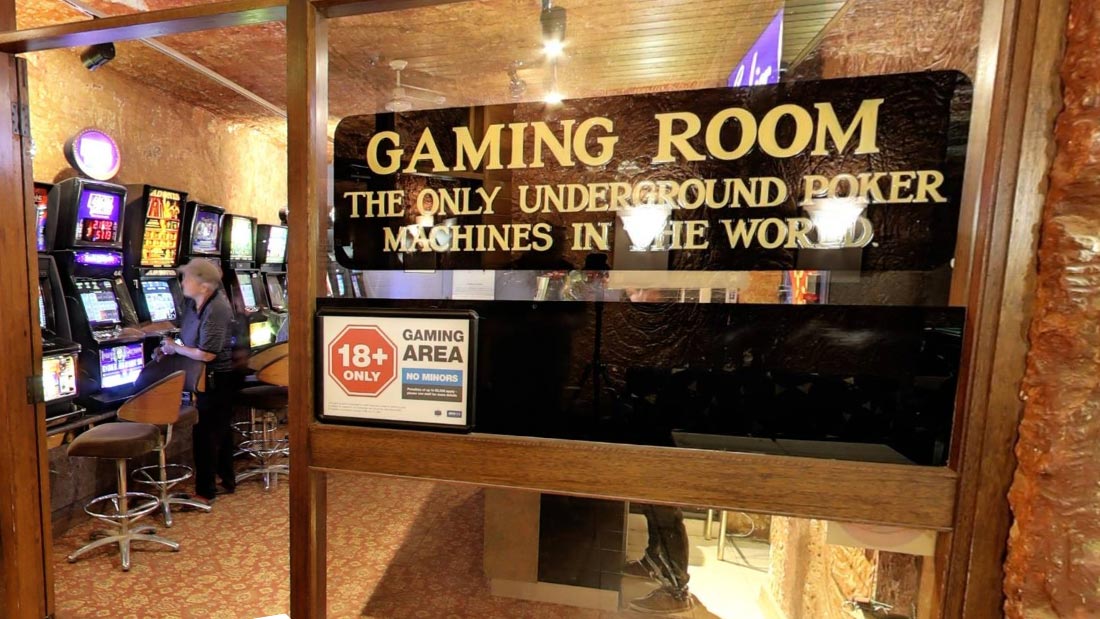 ✓The Coolest Casino in the World
Risk and reward are so intrinsic to the human condition that no matter where you go on the planet there will be someone looking to stake a wager. This includes travelling to the furthest and coldest end of the world, Antarctica.
Established in 1953 the Argentinian Esperanza Base (Hope Base) is home to less than 60 permanent residents year-round and caters to about 1000 visitors annually. Regardless of how many people are present at any given time boredom is a very real problem, which is why should you visit the local church building be sure to peek around the side where a sign simply saying "CASINO" hangs over the back door.
The church allows the local casino to operate out of the back of their building, however, it is not exclusively a casino as the same space is used as the local community centre.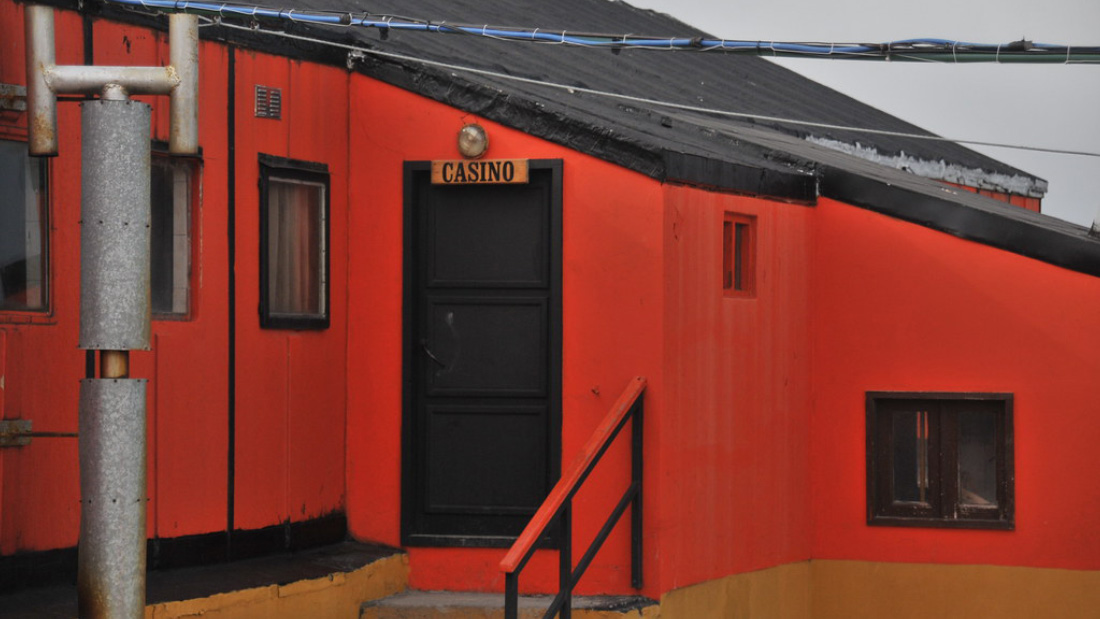 ✓A Landlocked River Boat Casino?
While the Rivers Casino in Chicago may not appear to be the most exciting location in the world it has a backstory that is worth its weight in gold.  Despite what it may look like the Rivers Casinos is in fact technically riverboat.
Illinois gambling licenses were only offered to casinos, such as riverboat casinos, which operated on water. Taking advantage of a legal technicality the casino was built on a shallow water pool of water allowing it to be recognised as "operating on water" and thereby qualifying for a state gambling license.
Should you find yourself enjoying the food, entertainment and gambling of Rivers Casino Des Plaines, take a moment to appreciate the mental gymnastics and legal manoeuvring it took to allow you to enjoy the worlds only land-locked riverboat casino.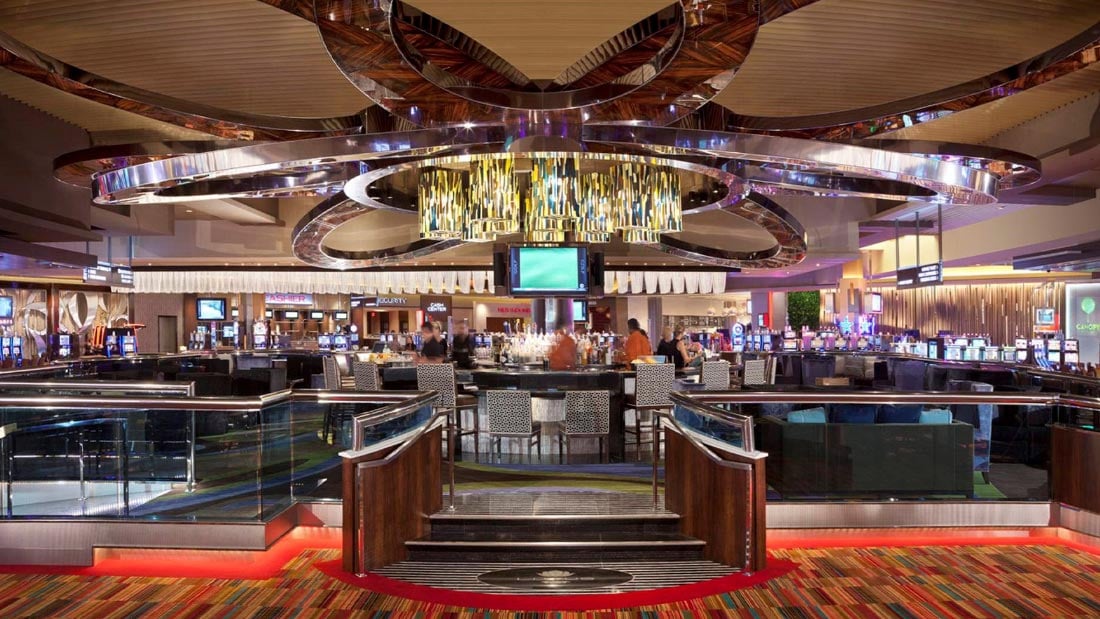 Bring the Adventure Home
Meanwhile, you can enjoy the best online gambling has to offer from the comfort of your home with GamblersPick.
We have broken down the absolute monumental list of available casinos games into various useful categories. Visit our 'Games' tab where we have broken down the available games by Software Provider, Theme, Paylines, Special Features, progressive jackpot and more.
We have done the same level of search customisation for 'Bonuses', 'Casinos' and we also provide a list of helpful 'Guides' to enhance your online gaming experience.
TAGS
No related content