This is possibly the image that comes up when most think about the festive season: snow-covered streets, decorated pine trees, festive cardigans, fireplaces, and warm drinks. Many people romanticise the white Christmas that Hollywood sells so well. 
The truth is that festive traditions around the globe vary, with some similarities, and some cultures having wonderful unique ways of marking this time of the year. What about the southern hemisphere that celebrates the holidays during their warmer months? Do all cultures believe in Santa? What do you do if you can't skate on ice or build snowmen? 
We explore these questions and discover some interesting and bizarre festive traditions from all over the blue planet. Some have existed for centuries, and others became popular more recently. We will start in the colder parts of the world and work our way down under where the sun is out. 
✓ A Norwegian White Christmas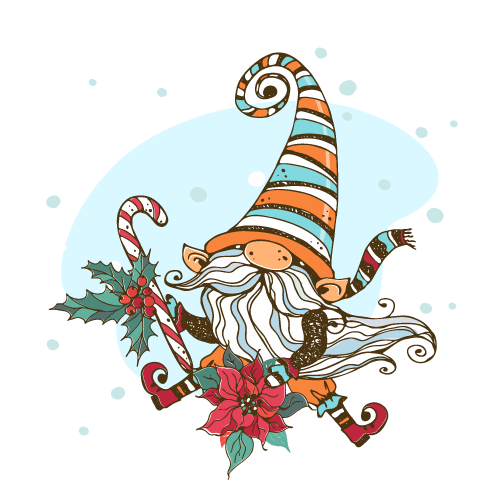 Of course, this Scandinavian country has a winter Christmas, and often this means a snow-covered landscape by the 25th of December. Jul is what many Norwegians call the weeks that include Christmas during the festive season. Because of the order in which Jul proceedings take place, Julaften (Christmas Eve) is when the exchange of gifts happens. Celebratory meals include crispy pork belly, sauerkraut, and special festive drinks. During the festive season, people enjoy drinking glogg, a spiced mulled wine and Juleol, a special Christmas beer. 
Many tend to believe that Santa's home is somewhere close to Lapland. Surprisingly though, in Norway the most common Christmas icon is Julenisse. A Nisse is a short creature with a long white beard. Julenisse originated from Scandinavian folklore and means gift-bearing nisse. Gingerbread houses decorated with icing are a long-standing tradition in Norway too, but these do not seem to have a link with the tiny Julenisse. 
Following the bearded creature's gift delivery, Romjul is next on the festive calendar. Nordmann has an expression for the period between Christmas and New Year when no one knows what to do. During Romjul, employers usually encourage their staff to take leave because nothing much happens during this time. 
An interesting fact for those who visit London during the festive season is that the Trafalgar Square tree comes from Norway. Every year, Norway sends a 50- to 60-year-old spruce to England in commemoration of their support for Norway during World War II. 
✓ Other Unique Traditions in the Colder Parts of the World 
Many of the Norse Countries share similar traditions to Norway, but some have unique ways of marking the merry period. Sweden has the yule advent calendar, glogg, and Tomten (Julenisse), but they also have a gigantic Yule Goat. Known as the Gävle Goat, they erect this straw figure each year and since 1986, there have been two goats standing tall in the town. The traditions stem from the belief that an invisible spirit appears to check that they executed Christmas preparations correctly. These two straw creations are 20 metres high or larger and, sadly, have fallen prey to arson regularly throughout the years. 
Iceland has an urban legend of the Yule Cat that is somewhat of a fashionista. According to the legend, this enormous cat-like creature hunts down Icelandic inhabitants who don't wear the appropriate clothing for their harsh winter weather. On a lighter and silkier note, in Ukraine, they choose to include faux cobwebs as part of their Christmas tree decorations. This tradition comes from a folktale about a poor widow who could not afford any decorations for her tree. Legend has it that when they woke on Christmas day, spiders covered the tree in glistening silver and gold webs, bringing tremendous joy to the home. 
✓ Christmas in Israel 
Christians celebrate the birth of Jesus during the festive season. They document his birth in the town of Bethlehem, where beautiful and holy traditions play out at this time of the year. Much of the country's population is Jewish though, so many in this middle eastern region celebrate Hanukkah. The Jewish festival of lights includes many practices that bear similarities to Christmas traditions, but Hanukkah dates vary according to the Jewish calendar. This eight-day celebration includes gift-giving, traditional Hebrew foods, and most sacred of all – lighting the menorah, the traditional Jewish candelabra. 
Bethlehem and Nazareth have the most Christians in Israel, therefore Christmas is a holy celebration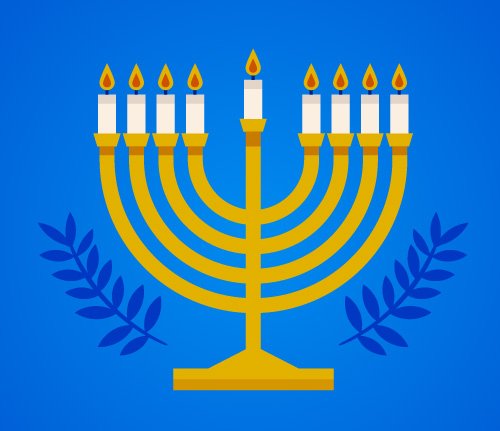 observed in the region. Many tourists and pilgrims travel to the area to experience the sacred time at the birthplace of Jesus. Some processions are so popular that participants need to book in advance if they wish to attend. Celebrations in the Holy Land include Mass, The Patriarchal procession, parades, and baptisms in the Jordan River. 
Jerusalem, on the other hand, is home to a variety of Christian denominations and because of that, they know it as the city of three Christmases. Celebrated on the 25th of December by Catholic and Protestant Christians, the Orthodox and Armenian Christians observe Christmas on the 6th and 18th of January, respectively. Extending the festive season and celebrations as Christians come together to celebrate with dazzling displays of fireworks and markets filled with traditional foods and crafts. 
✓ Tropical Celebrations in the Middle of the Pacific 
Surely Santa's reindeer won't enjoy the tropics, and most probably his velvet suit would need to be traded for a Hawaiian shirt and some swimming trunks. We know Hawaii for palm trees rather than Christmas pines and because of their different climate, Aloha State has unique ways to celebrate the holidays. 
Mele Kalikimaka is the song made famous by Bing Crosby, and this is the Hawaiian Christmas greeting. As the song states, where the palm trees sway is a wonderful place to celebrate this time of year. Sunny days and starry nights make it the most magical time and an unparalleled location for festive celebrations.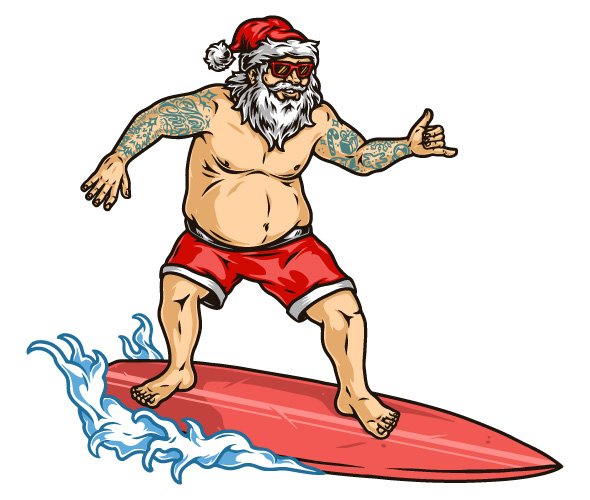 Before the residents on the Polynesian islands started celebrating Christmas, they had a tradition of celebrating Makahiki. It included the exchange of gifts, taking some time to slow down, and giving thanks for what you have. Sounds familiar, right? One minor difference, though, is that Makahiki could last for a quarter of a year. Today Hawaiians combine Makahiki and Christmas traditions. 
Traditional food on a Hawaiian Christmas table will be dishes like poi, which is a side dish of mashed taro roots that are fermented, and poke, which is rice topped with marinated raw fish. The main dish is usually whole roasted pork called a kalua pig. They slowly cook the pork in an underground oven called an imu, if done the traditional way. 
As suspected, Santa swaps his winter attire for something a little lighter wearing an open shirt, shorts, flip-flops, and locals refer to him as Shaka Santa. They portray him with one of his hands in the "hang loose" sign, a popular greeting in Hawaii. He trades his sleigh for an outrigger canoe where he catches a wave onto the shore, and the momentous occasion of his arrival is a staple tradition each year. 
✓ Colourful and Unique Summer Christmas Celebrations 
Part of what many love about the festive season is the burst of colour that brings cheer wherever you turn. They deck Philippine Christmases to the max with breathtaking sights of colour and lights. San Fernando is the Christmas capital of the island with their Liligan Parul celebration. The Star of Bethlehem inspired the giant-lantern festival and those who take part in the proceedings build massive parol lanterns that include thousands of lights and illuminate the city for a few weeks. 
For most, a traditional Christmas dinner is a homemade meal, but in Japan, where they don't celebrate Christmas, families have a different idea of festive meals. In 1974, a KFC campaign was unthinkably successful, to the point where Japanese families today book their KFC meals in advance for the 25th of December. The 'Kentucky for Christmas' created a tradition so loved in Japan that some will face two-hour long cues for their Colonel Sanders chicken meal. 
A little further south, in New Zealand, they are lucky enough to have their species of Christmas trees. Their tree also comes decorated by mother nature. They refer to the spectacular Pohutukawa as the Kiwi's iconic and indigenous Christmas tree. It is complete with vivid, crimson-coloured flowers. Inhabitants of the island also enjoy a barbecue or picnic instead of an oven-cooked meal as they share the day with their loved ones. 
✓ No Better Time of the Year 
Whether the festive period happens during your summer or winter, one thing remains true. It is the most wonderful time of the year, where people focus on slowing down and taking time for one another. Starting a new year with a grateful heart and renewed mind is what it's all about, whether the waves wash the new year in or a snowstorm welcomes it. 
TAGS
Related Blog Posts