Online gambling is one of the largest entertainment industries in the world. With technological advances and greater access to the internet, it is something that is no longer reserved for the wealthy who can travel long distances to visit a brick and mortar casino destination. It's estimated that over 80% of humanity owns a smartphone and there are approximately 4.66 billion active internet users in the world.
The worldwide pandemic has caused many consumers to facilitate the internet for shopping and entertainment, and this is one reason the online gambling industry saw tremendous growth in the last year.
With a compound annual growth rate of 12.3% from the previous year, operators have quite the task to ensure their users are safe and they adhere to license regulations. One way they do this is through Know Your Customer (KYC) protocols.

 KYC and Regulations
Creating a safe and enjoyable space for punters to play their favourite games is the principal aim of online operators. Happy patrons become loyal ones and this pushes bottom line turnover. The global regulatory bodies in the igaming space have very strict conditions, specifically linked to consumer safety, anti-money laundering (AML), and anti-fraud procedures.
KYC is the process operators use to identify their clientele. In turn, this allows them to manage their customer database according to various regulatory conditions.
The online casino industry is worth more than $70 billion, making it an extremely attractive space for criminals. Casinos have always been a space where chancers try to get rid of "hot" money or make money in a crooked way. Gambling is also an age-restricted practice, therefore providers need to be sure that patrons are who they say they are.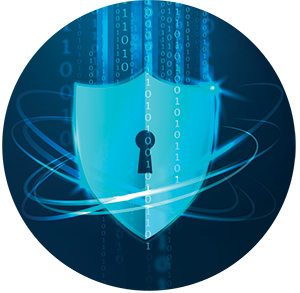 As part of a player's onboarding process, they need to register a profile with the online casino of their choice and proof of identity is part and parcel of this. The information provided by the player and how the operator stores the data is a key factor for most regulators. This sensitive information needs to establish a few important details, like the player's identity, age, residential address, and in some instances, source of income.
Customer profile systems, with efficient KYC protocols in place, help online casinos to recognise identity fraud or theft, financial crime, and problematic gambling behaviour. The KYC process should also flag high-risk profiles, whether it's for problematic gamblers or persons of interest. Regulators prohibit online casinos from accepting money from their new clients until the identity verification process is complete.
To ensure that their users, brand reputation, and license remain safe, online gambling platforms need to provide a seamless user experience whilst complying with tight mandates from regulators. If operators can't maintain this balance, it can have devastating outcomes for their business, like losing clients to more efficient suppliers and even losing their license because of non-compliance.
Let's have a look at how online casinos deal with KYC procedures, what the future of KYC is, and what some are doing to make the process more effective.

 The Process and Outcome
It has become customary for certain regulatory bodies to lead the way in the online gambling industry and others follow suit. The UK Gambling Commission is possibly the most respected and revered authority in the industry. According to the UKGC, the registration of new players needs to include immediate submission of their ID and only once their identity is verified may they deposit money and play online.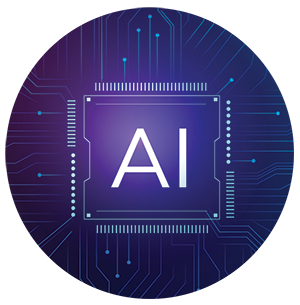 Thankfully, we are in the electronic age and manual processing of documents has become redundant. eKYC processes allow a player to create their profile online and submit documentation in a like manner. A player only needs to submit identification for registration, as casinos may no longer request additional ID documents when a player wants to withdraw funds.
Recent technology makes it possible for operators to use artificial intelligence (AI) in the process of identity verification, which speeds up the process and eliminates unnecessary errors. Through facial recognition, AI systems can compare a person's selfie to their ID document and confirm whether it's a match. An important advancement to mitigate the attempts of underaged gamblers who use their parents' ID documents to register.
KYC procedures include Customer Due Diligence (CDD) and Enhanced Due Diligence (EDD). The former is what we listed above, the latter is a lot more involved and requires a broader analysis of potential risks. AI automates large volumes of workflow and can quickly analyse large volumes of data.
With the enormous sums of money that move through casinos, precise and speedy data processing is paramount and EDD systems need to detect any suspicious transactions.
Biometric technology allows players maximum security on their profiles as financial platforms integrate with other websites that use biometric identification systems. It provides users with the option to forgo the tedious and risky option of creating a password, as they linked their fingerprints to the profile. The Swedish payment solution company, Trustly, introduced Pay N Play where players make a deposit via Trustly and the Pay N Play platform does ID verification through the client's financial institution. The process happens in the background and patrons can play while their bank verifies their credentials.

 What Could Be Next?
Technology advancements encourage criminals to be creative and, as their modus operandi changes, so must KYC measures improve. It is clear that KYC and AML regulations will only become more rigid and online casinos need to apply technology to their advantage here.
Innovative automation companies have KYC solutions like apps and video technology, which makes the process more efficient and user-friendly. Video technology allows for liveliness checks by assigning a task like blinking or smiling to confirm the live-state of the applicant. This prevents users from submitting a video recording or using fraudulent 3D mask technology. This technology is also highly accurate in verifying documentation against forgery.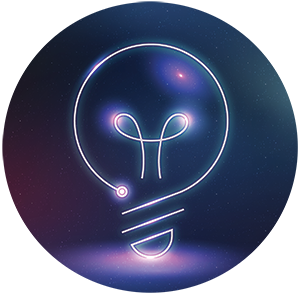 It's not just technology that drives improvement for KYC practices, but government initiatives as well. The European Commission plans to launch an eID for the entire continent and Europeans will be able to share their sensitive documents electronically via this platform. This type of program has the potential to eliminate the costs of verification software for gaming providers in Europe.
We already see face recognition, fingerprint scanners, and AI in the application of identity verification, nothing short of a futuristic science-fiction story.
With smartphones that have retina scanners and voice recognition, we can only imagine what technology and procedures await us in the future to create a client experience with minimal friction and risk.
RFID (Radio Frequency Identification) chips, also known as microchips, are on the rise and highly popular in Sweden. Whether these rice-grain sized implantations will form part of the ID verification system for KYC is uncertain. For many, this represents the seamless integration of human biology and tech, but for others, it is still unthinkable.
The reality is that the technology exists for these RFID's to replace passwords, keys, tickets, and cards, making it an all-in-one device, which is physically impossible to lose. Bio-enabled devices like this would make cashless living possible. However, there is a lot of controversy about the topic.

 Providers Should Go All In
The matrix of technological advances makes it tricky to predict where ID verification will be in the next few years. One thing is certain, and that is the regulatory grit of gambling authorities when it comes to KYC and its implementation.
Online casinos need to apply their maximum efforts to offer the best onboarding experience. This will not only provide user satisfaction but also increase their revenue.
TAGS
Related Blog Posts