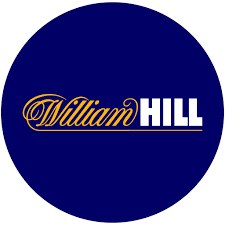 Online and mobile sports betting is seeing an amazing resurgence in interest around the world as more nations legalise online gambling. For many betting fans across Great Britain and parts of Europe visiting a bookmaker or growing up with one on every other corner is a normal part of life, making brands like Ladbrokes and William Hill widely recognised.
In the US sports betting is just as popular with many states allowing legal betting. A New Jersey Supreme Court victory in May 2018 gave each state the right to allow or refuse to allow betting within its borders.
Despite the global appeal and in most cases approval for the pastime, online betting is a fairly new option given that most jurisdictions focus on placing in-person wagers.
In this guide to online betting, we will cover the basics of online betting. This will include some noteworthy terms, understanding decimal and other odds, what the most common bets are and how online sports betting bonuses work.
✓Online Sports Betting Basics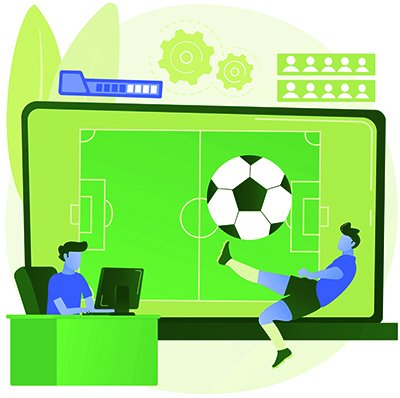 To begin with it is important to understand why betting online is considered gambling but is legal in many regions where online casino gambling is deemed illegal or remains unregulated.
The primary reason for this is the difference between games of chance and games of skill. When playing an online casino game, the random number generator (RNG) is the sole determining factor in deciding whether you win or lose.
You have no chance to sway the odds in your favour, and there is always some doubt over the trustworthiness of the system controlling the outcome. The logical concern being that since someone owns the RNG-engine they could manipulate the outcome of any game.
This is why it is not only the casinos who vie for licensing in regulated markets. Leading software providers such as Microgaming, Evolution Gaming and Playtech apply for their own licenses which allows for the regulator to inspect the accuracy and independence of their payouts.
On the other hand, online betting is seen as a skill based bet given that you can look at stats and other pods of information to determine your stakes, the bookmaker uses these stats to offer various odds per game and of course the players use their skills when competing.
These factors combine to make betting online not only an intriguing hobby but also one where your diligence plays into how successful you can be at it.
✓10 Betting Terms Worth Knowing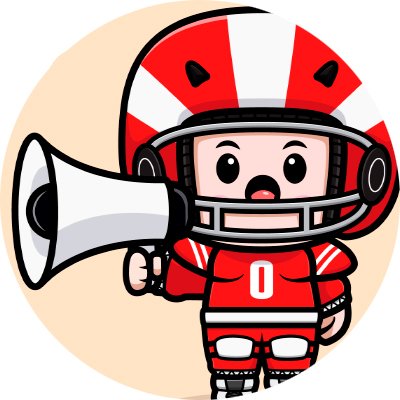 If you are new online betting there may be some terminology on the betting sites and information sites you visit that sounds confusing. What does it mean when a bookie offers a "no vig" bet? What is the difference between a line bet and a parlay?
Here are 10 betting terms that will help you navigate this entertaining market:
Action – When a betting site refers to 'action' it is speaking of the bet or wager that is being placed on a contest.
Vig – The 'vig' is the amount of commission a sportsbook takes from the wagers placed with it. It is also called the 'juice' in some regions.
Odds – Odds not only display the likelihood of an outcome but also show the available value of a bet. When a bet offers "odds against" it means you will win more than your bet amount if you win on that wager, but it is less likely that this outcome will occur hence the bigger reward for your risk.
Even (Money) – When a bet is deemed 'even money' the reward for winning is equal to the cost of the stake. As mentioned above this shows that there are no favourites in the contest as either team winning is equally likely.
Teaser – A 'teaser' is a bet where the odds are boosted or swayed in favour of the person taking the action but in return the bookmaker offers a lower than standard payout for that bet.
Hedging – This is where you place more than one bet with different bookmakers or on two games with different odds so that a loss on one of them could still see you make an overall profit.
In-Game – This is when an online sportsbook allows their customers to place bets on a match after the game has begun.
No Action – This is not a great thing to see but there are times when a game must be cancelled and, in this case, it will be labelled 'no action' and all wagers will be returned.
Consensus – This stat shows you which percentage of bettors are either for a or a against a particular outcome. You can then choose to bet with or against the public leaning.
Bad Beat – With sports betting as in online poker there are times that it looks like a game is a lock, then with a flip of its wrist fate turns the tables on you and your bet loses. When this sure thing becomes a losing ticket, it is called a 'bad beat'.
There are a host of other common phrases or abbreviations which you will see across betting platforms such as "Lucky 15" or "acca" but as these all relate to various types of bets; we will address those separately.
✓Types of Online Bets You Can Place
The betting options available at online and mobile sportsbooks can be a little overwhelming at first. The scope of the bets you can place goes far beyond win-draw-lose, especially when you begin to delve into specific sports and their unique betting choices.

Here is our list of the most common bets you will find when joining an online sportsbook:
Line Bet – These are the easiest bets to get to grips with as you get to choose a simple outcome for the content. The most common of these is the 'win bet' where you choose which team will win and bet on them. Line bets can also include which team will lose and predicting a draw.
Over/Under – This bet type will see the bookmaker combine the estimated scores of the two teams during a match and then you get to bet on whether you think they will exceed this total (over) or fall short (under).
Point Spread – Here teams are given a point-based head start (underdog) or handicap (favourite). For example, Team A starts the match with +5 and Team B with -5, for the sake of the bet. You bet on which team you think will win the spread, taking into account the 5 point variance.
Handicap Bets – This is similar to 'point spread' betting except you get to 'buy' points either for or against a team at the expense of a lesser payout if your betting slip wins.
Parlays – These bets are also known as accumulator (acca/aka) bets, and all they are is when you choose to include two or more line bets on a single bet slip. To win you need to predict all bets on the slip correctly. The advantage is a boosted reward that exceeds the value of betting on those games individually to offset the additional risk.
Teaser – This bet type combines parlays and spreads by allowing to buy multiple wagers and the pay to shift the odds in your favour. This type of bet is extremely popular in NFL and NBA betting because of the massive point variances these games offer.
Pleaser – This works like a 'pleaser' bet but instead of shifting the odds in your favour you shift them against your bet. This makes the odds of winning lower but increases the overall payout if you win.
Lucky 15 – This is a complex parlay bet that is very popular in the UK. It requires 15 bets comprised of 4 single bets, 6 double bets, 4 trebles and 1 four-fold accumulator bet. However, bookmakers will often add bonuses and odd boosts for this bet due to its outrageousness.
Single/Doubles/Trebles etc – These are specific bet combinations offered by a sportsbook offering two, three, four and more bets with better than average odds. These have to be used in combination when playing a bet like the 'Lucky 15'.
Futures – These bets allow you bet in advance which team will win a league or competition.
Prop Bets – These bets show the more tongue-in-cheek side of online betting. Prop bets or 'special bets' are wagers that are offered more for entertainment value than being a serious bet. An example would be betting on the colour of the referee's lanyard that holds his whistle or whether the person opening the match stumbles before the first whistle blows.
We recommend checking the betting section of your favourite sportsbook for the bets they offer on your specific sport as some sports have dedicated bets that you can only learn about as you become more aufeit with online betting.
✓How Decimal Odds Work when Betting Online
When you visit an online sports book, you will see the available odds displayed in one of three ways, here we will explain what these are and how to read them:
Decimal Odds – European sportsbooks prefer to display the available odds as a decimal point. In this case offering 1.5 on a match means you will get €1.50 back for every €1 you stake, which is a profit of €0.50. An even money bet is shown as 2.00 which means you will profit €1 on a €1 wager.
Fractional Odds – This method of displaying the odds is popular in the UK and uses simple fractions to show the potential profit on your bet. For example, odds of 5/1 simple mean that you stand to win £5 for every £1 you bet. If you're betting on the favourite to win however the odds will be shown as 1/5, meaning you will win £1 for every £5 you bet.
American Odds – American sports betting uses $100 as the base unit for calculations. This means that odds shown as +200 mean you will need to bet $100 in order to win $200. Odds of -200 mean you need to bet $200 to win $100. This doesn't mean you need to always wager $100 or more; it is just an easy unit of measure to calculate odds with.

Thankfully most online betting operators include a toggle on their websites which will allow you to change the way in which the odds on the site are displayed. This will help you stay in control of the bets you're placing regardless of where the operator is based.
✓Online Betting Bonuses Explained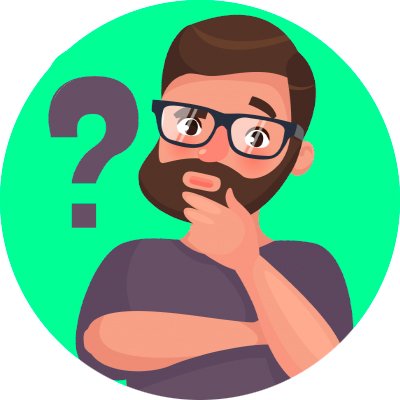 one thing we can always rely on when gambling online is access to a range of enticing bonus offers and promotions. Much like an online casino, sportsbooks offer their new and existing customers a range of bonuses to choose from including:
Free Bets – All you need to do is create a new player account and claim the relevant bonus code to receive a number of free bets. These bets generally cannot be split across multiple games but must be used at once. Winning will also only see you receive the profit back, not the original free bet amount.
Deposit Match Bonuses – By making your first real money deposit at a sportsbook you trigger a percentage-based match in bet credits which will be added to your account. These can be bet as you please, keeping in mind the relevant playthrough requirements of the offer.
Enhanced Odds – These are bets with special odds, boosted in your favour which are awarded to new or existing customers as part of a promotional offer.
No Vig Bets – Qualifying bets placed by players will not have any commission deducted for the sportsbook.
No Risk Bets – Sportsbooks will offer new customers a promotional window within to bet and receive their losses back. These losses are generally capped at a specific amount like €500 and can take up to 48 hours to be credited back to your player account.
As with an online casino bonus there is a wagering requirement attached to a sports betting bonus however this is often only between 1x to 3x the bonus amount. In some instances, these online sports books also offer casino bonuses - as they now offer a range of Online Slots and tables games for you to play between matches - where the same super low playthrough requirement is on offer.
TAGS
Related Blog Posts