Answered by Marina Ostrovtsova, the director at BGaming.
Hello and thank you for taking the time out of your busy schedule to answer some questions, we and our readers really appreciate it.
To start with, can you tell us a bit more about BGaming in general? The company was founded in 2018, so you are relatively fresh to the iGaming industry. What were those early days like and how hard was it to enter the market?
Thanks for having me on Gamblerspick.
Let me briefly describe what we are and what we do. BGaming is a game development studio, producing content for online casinos. 
You are right, BGaming, as a new brand in the industry, found itself back in 2018. But the experience that we have in developing casino games goes back almost a decade already.  At that time we were a part of SoftSwiss and the content was a part of the general casino platform offer. That is why it is safe to say that as a game developer in the industry we are quite experienced.
The split that we took in 2018 has changed everything for BGaming. Not in the negative way of course, it just made everything different. 
First of all we had to manifest our stand alone and refreshed brand - it is always quite a process having this split from a parent company, and it takes time to establish ourselves as a separate business. Further we had to declare our capacity of building proper content for our partners. Having good-performing but a bit outdated content is not something a partner wants to receive making the deal with a game provider. That is why we focused on refreshing the content. 
All of this is deeply connected to new concepts, strategies, and adjustments - this is how fascinating and overwhelming our early days looked like. It is always a nice thing to get back to where you started and even nicer to acknowledge that BGaming started strong. 
You've developed a provably fair feature and incorporate it in your games? Obviously, this is very important for the players as there are always concerns about online games being 'rigged' somehow. Can you tell us more about this feature? How does it work and why can players trust it?
We started developing slots in the early days of the cryptocurrencies boom, so this feature pretty much comes from our history as well. Yes, we are proud to state that BGaming was the first slot game developer to introduce Provably fair into the casino content world.
Being a game provider who always treated the fair approach to all the processes, it is essential for us to maintain this attitude of fairness toward our content. 
The basic answer of the Provably fair to the majority of players is: "Yes, the game result you receive in the round played is indeed random". 
Our goal was to make this whole check transparent and well understandable to players. We are aware that a lot of  players still can have issues reading the PF system, most of them just prefer to play naturally, enjoying the process, without interfering into the structure of the game. But for those curious ones we have created the PF system allowing them to verify the game result.  
We chose to not affect the game performance, which means that entering the game the player's chance to win is equally the same when the player actually plays (either spin in a slot machine, or the roll of dice, etc). 
So, we calculate the result of the round before the game starts - we show this to the player in a hashed version, using the SHA-256 algorithm. We all understand that showing the actual result to the player does not make any sense. The whole process is happening in a special widget in the game.
"That is fine" - the player will say. "You know the result before the bet is placed, but what if the result is always the losing one?" And this is a fair question. Here we allow the player to modify the result of the game - Client seed field of the widget. Players can cut the deck in card games, or scroll the reels in a slot. This action does not affect player chances. Using all the data from the widget the player can easily verify the randomness of the game result. 
Please, visit our website for more details with the vivid examples. 
You have a fairly extensive gaming portfolio for a company that hasn't been around that long, consisting of both slots and table games. Your first products were electronic table games, but you've produced a decent number of video slots since. What would you say is more of the company's focus at this point in time, slots or table games?
BGaming has a diverse portfolio indeed, compared to other game providers on the market. And we would love to maintain this portfolio further. This allows us to attract new partners and players from new regions. 
It is not a secret that slots is what makes the most of the profit to a casino game provider, and BGaming is not an exception. From late 2019 we switched our focus to slots production and will keep doing slots. 
BGaming's policy is to focus on quality over quantity and deliver games that players really want to play – and it shows. All your titles feature superb graphics and entertaining features, but also cover a variety of themes – from ancient Egypt, over Wild West, to myths, legends, and fairytales. Would you care to share more about your creative process? How do you come up with ideas for the games and what comes after that?
Sometimes, the one thing you need to do to get a better result or a greater idea, is to just look around.  We are living in the greatest place of the whole universe - the earth. This is an amazing place with thousands of interesting people. Just be sharp eyed. 
That is what we do -  we look around. This is not about our industry only, outstanding cases can happen anywhere. 
On top of that, we tried to make BGaming a talent hub, where every employee of the  company, every member of the team can add value. We do not close the development process, everyone is welcomed with new and fresh ideas. 
Speaking of choosing the theme for the future development, some can state that most of the niches are closed. And indeed, we can observe dozens of "book" slots, hundreds of western themed machines, and many more. But it is important not just to simply choose a niche but add something on top and make a hit with that, that is exactly what we do. 
We have the strongest product team at BGaming, when the idea is confirmed and approved - the product team is in charge for the final result.
In addition to slots and table games, BGaming have produced a few titles that don't belong to either category. We're talking about games like Minesweeper and Heads and Tails. These are rather simple games but quite exciting at the same time. How well were these received by the players in comparison to your other products?
If we take all the types of games in our portfolio and compare the performances - slots will always win. But this does not mean the other types are poorly produced, this just means the audience is not developed enough through our partners. 
Head and tails or Plinko (we name them casual since they do not match any other category) are more of an instant win type of games. These games are popular through crypto audiences. Currently, we can observe the intense interest in crypto and we have quite a rush of potential clients. 
This type of content allows us to experiment more, to add new features to our game engine,  and to just playing fool sometimes.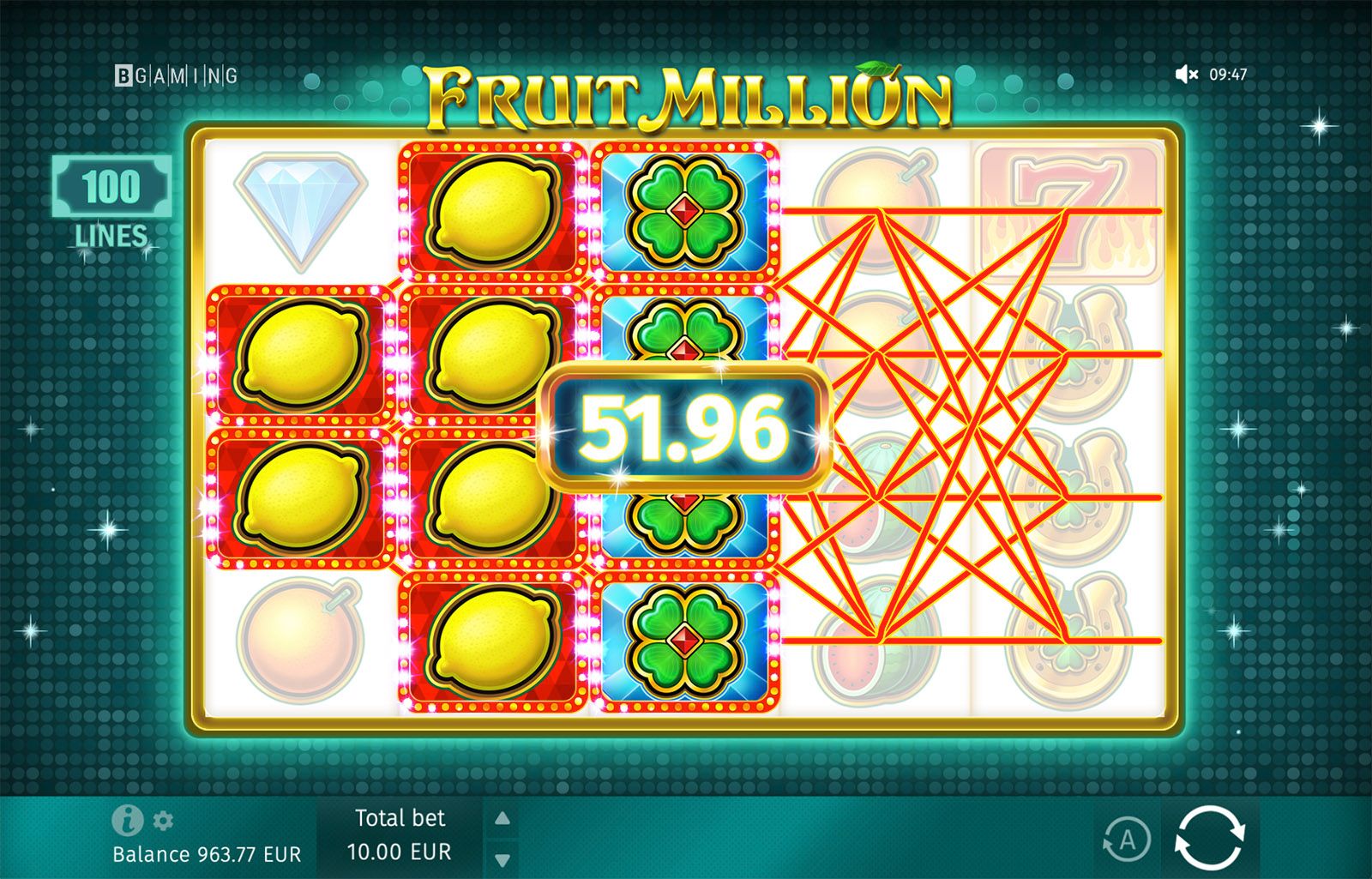 Let's talk about the Fruit Million slot. It's said to be the first "shapeshifter" slot.  What was the idea of this game?
The idea is to keep the classic fruit slot, where reels two, three, and four allows catching  a Wild symbol that will expand on the whole reel, occupying the upper and lower cells and forming multiple winning combinations. X3000 the bet value. 
We know the performing power of the mechanic, we know what the player can potentially get from playing the slot. 
But at the same time, as a game provider we know that new games launched  on a regular basis and they come and go. With this perspective, we wanted a long-lasting piece of content. 
Thus we came up with the idea of the Chameleon slot - the slot to change its appearance depending on what is going with the world. The slot that can always be on point, on a romantic period of 14th of February, or the drunken green St. Patrick's day, and other most enjoyable events. Fruit Million is going to change its look up to 7 times per year.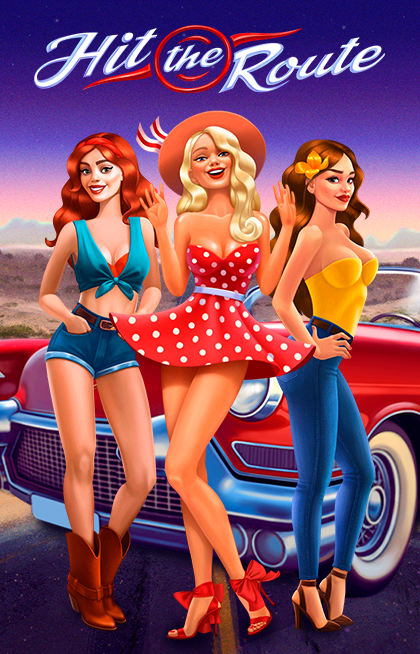 What comes next for BGaming? What are your plans for 2021 and beyond? Will we see more games like Hit the Route or Elvis Frog in Vegas that challenge the tradition and aim to reform the online gambling industry?
Sure, we have a lot of fantastic new titles this year. For example, we're going to release the 3×3 slot with incredible graphics in steampunk style this spring. We were inspired by our Mechanical Orange slot with a very special design. If you're tired of classical slots, the steampunk styled slot by BGaming will be a positive breath of fresh air for you! 
Also we're going to launch an exciting game in association with the World Boxing Council. With the mysterious fighter, our players will be plunged into the thrilling atmosphere of the boxing match. It's going to be a knockout! 
Moreover, players will be able to find treasures of Ancient Egypt in May. Funny and generous slot with an amusing crazy archeologist as the main character will take its place in BGaming's portfolio.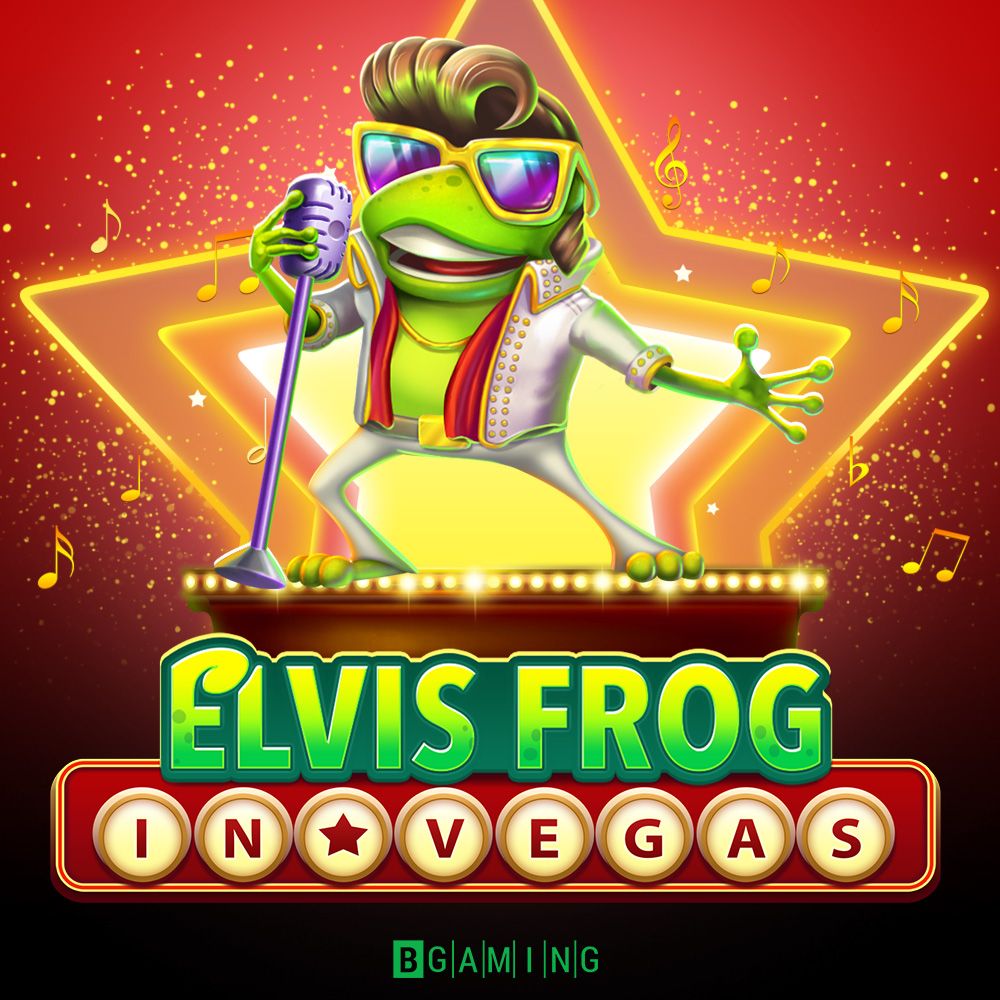 Summertime will be full of surprises from BGaming as well. Our cute and eccentric Elvis Frog you mentioned in the question will pack the luggage and go for a holiday to Hawaii. We will take all the best from the previous slot and add some more attractive details to make Elvis's story a hit again! I should say that the Elvis Frog in Vegas slot is one of the most successful games by BGaming. We hope the new slot will double that success.
We have ambitious plans for 2021. Players will also find some more classic-style and themed slots as well, a new combo-game. It's going to be a one more fruitful year for the BGaming team!   
Thank you again for your time and sharing these insights. We'll be keeping an eye out for new developments and, hopefully, we'll talk again in the near future!