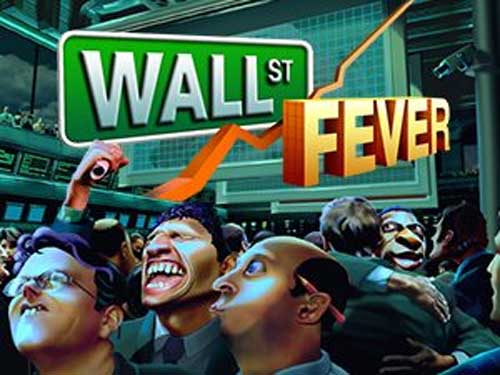 ---
Overview
Wall Street is the place where millions of dollars are traded on a daily basis. With the latest progressive jackpot slot created by Playtech, you will get a chance to feel the thrill of this world on your computer or mobile device.
Graphics & Theme
The theme of this slot game is Wall Street. Everything related to the most famous financial center in the world is beautifully depicted in this game – from trading stocks to making business deals. When it comes to the graphics, Wall Street Fever won't leave you disappointed either. It has some fun cartoon-like graphics and visual elements. The background which represents brokers and managers trying to buy and sell stocks will add up to the fantastic atmosphere.
Gameplay
Wall Street Fever comes with 5 reels and only 5 paylines. You can bet one or bet max and unfortunately, there is no auto play option in this game.
Every symbol found in this game is crafted carefully. They are closely related to the theme of the game. These symbols include the famous Wall Street bull, a red phone, a smartphone, a stack of cash, a purse, and a dollar sign.
This game also has symbols with special abilities. The Wall Street Sign symbol, for example, is the wild symbol. This is the symbol that has an ability to substitute missing symbols from a winning combination. There is a Free Spins symbol and a bonus symbol too.
The Free Spins symbol displays a pair of arrows. You will have to hit at least three of them to get free spins. Of course, if you get more of them, you will get more free spins. The lowest number of free spins is 5 and the highest is 50. Keep in mind that these symbols can be re-triggered.
Wall Street Fever comes with a bonus feature which is activated whenever you get at least three red zigzag bonus symbols. The mini-game is easy to understand. Players have to choose items that they want to sell. Every item promises a different cash prize. This means that you should make a smart selection.
Finally, we've kept the most profitable feature for the end. If you want to get the progressive jackpot, you will have to use the maximum bet. After that, you will have to get 5 wild symbols on a single payline.
Wall Street Fever might not be the most sophisticated slot you have played, but it definitely deserves your attention thanks to the bonus features and the progressive jackpot.