Covered topics
---
Six Plus Hold 'em is an action-packed variation on the classic poker game. Learn these tips and tricks to play like a pro in no time.
Six Plus Hold 'em is a relatively new game in the world of poker, but it's one that has become more and more popular over time. At its core, it's an exciting variation of the classic Texas Hold 'em that we all know and love, and thankfully it can be played in almost no time at all if you know the right strategy.
Six Plus Hold 'em, also known as short deck poker, resembles Texas Hold 'em for the most part in terms of rules, with several key differences. It's important to distinguish these differences and learn how to play it effectively so your game improves as time goes on.
A Brief History of Six Plus Hold 'Em
It's widely accepted that short deck poker originated in Asia around 2014, but it wasn't until the following year that it started to pick up steam after Tom Dwan and Phil Ivey started promoting it. It's become a favorite of the professionals ever since, with many high rollers preferring it for the fact that it's a higher-action game. 
Pro player Dan Cates actually made headlines in 2019 for a tweet in which he seemingly revealed the origins of Six Plus Hold 'em. According to Cates, the game started when a Chinese businessman lost a ton of money in a game and proceeded to remove the 2s, 3s, 4s, and 5s from the deck. The other players continued playing with the shorter deck and a new game was born.
Whether or not Cates' tweet is accurate, the fact remains that short deck poker is an exciting twist on a classic that has undoubtedly shaken up the poker world since it was first introduced. If you're worried about whether this is a drastic change from the Texas Hold 'em that we all know and love, fear not. There aren't many new rules and your existing knowledge of the standard game will take you a long way, with some slight variations. 
The Rules of Six Plus Hold 'Em
First, we need to cover some basic rules. Just like in No-Limit Hold 'em, each player gets two hole cards (cards dealt face-down that the other players cannot see). You can also, just like in Texas Hold 'em, bet whatever amount of your stack that you want at any point during the game when it is your turn. There are also three rounds of community cards — the turn, the flop, and the river — and a round of betting that follows each of those. 
Where the game differs in rules, though, is that it utilizes a structure known as a "button blind" structure. This means that there's only one blind for every hand, which is different from the normal game. 
Shorten the Deck
Here's one important thing to know about Six Plus Hold 'em: There's a reason it also goes by the name short deck poker. That's because it's played with 36 cards rather than the standard 52-card deck. The 2s, 3s, 4s, and 5s are removed in short deck poker, which leaves players with a deck in which the 6 is the lowest card number. 
Because of the shorter deck in Six Plus Hold 'em, there's also a change in the hand ranking. In this game, a set is considered higher than a straight. Also, a flush beats a full house (as opposed to the opposite in standard Texas Hold 'em) in this game, which makes sense given that it's harder to hit because there are only five cards in the deck that can create a flush. All of this allows for even more playable hands than in the traditional game. It's a bit more of a challenge, but a fun one.
Keep this in mind, as well: One of the most attractive things about Six Plus Hold 'em is that because of the shortened deck, equities run very close to each other. What does this mean? More action and excitement, which is why it's a game that is becoming more and more popular every day. What could be better in the poker world than action and excitement? 
What to Make of the Aces
In Six Plus Hold 'em, it's important to be aware of the aces. Luckily, they don't really differ from traditional Texas Hold 'em in that aces are high; the difference is that they can also make up the low end of a straight. Specifically, they can be used as higher than a king to make a straight of AKQJ10 or they can replace a 5 to make a straight of A6789.
In this game, you actually have higher odds of getting aces than in traditional Texas Hold 'em. More specifically, your odds nearly double when it comes to getting dealt aces in Six Plus Hold 'em.
Because of the shorter deck, playing pocket pairs like jacks and queens becomes a bit harder, as well. This is due to the fact that you're more likely to get kings or aces in Six Plus.
Hand Rankings
What's great about transitioning from traditional Texas Hold 'em to short deck poker is that you can use the same hand ranking as the standard game or you can use the alternative hand rankings, as mentioned, where a three of a kind (set) beats a straight and a flush beats a full house. There are some interesting statistical happenings with Six Plus Hold 'em, as well: As you already know, it's harder to hit a flush in this game because of the reduced number of cards it takes to make one (nine in the traditional game and five in Six Plus). Also, one thing to note about Six Plus Hold 'em is that straight draws are a lot more common because of the fact that there are four cards missing from every suit. 
Hitting a set is much easier in Six Plus Hold 'em given the fact that once you have a pocket pair, you're left with two out of 34 cards that could give you a set (as opposed to two out of 50 in regular Texas Hold 'em).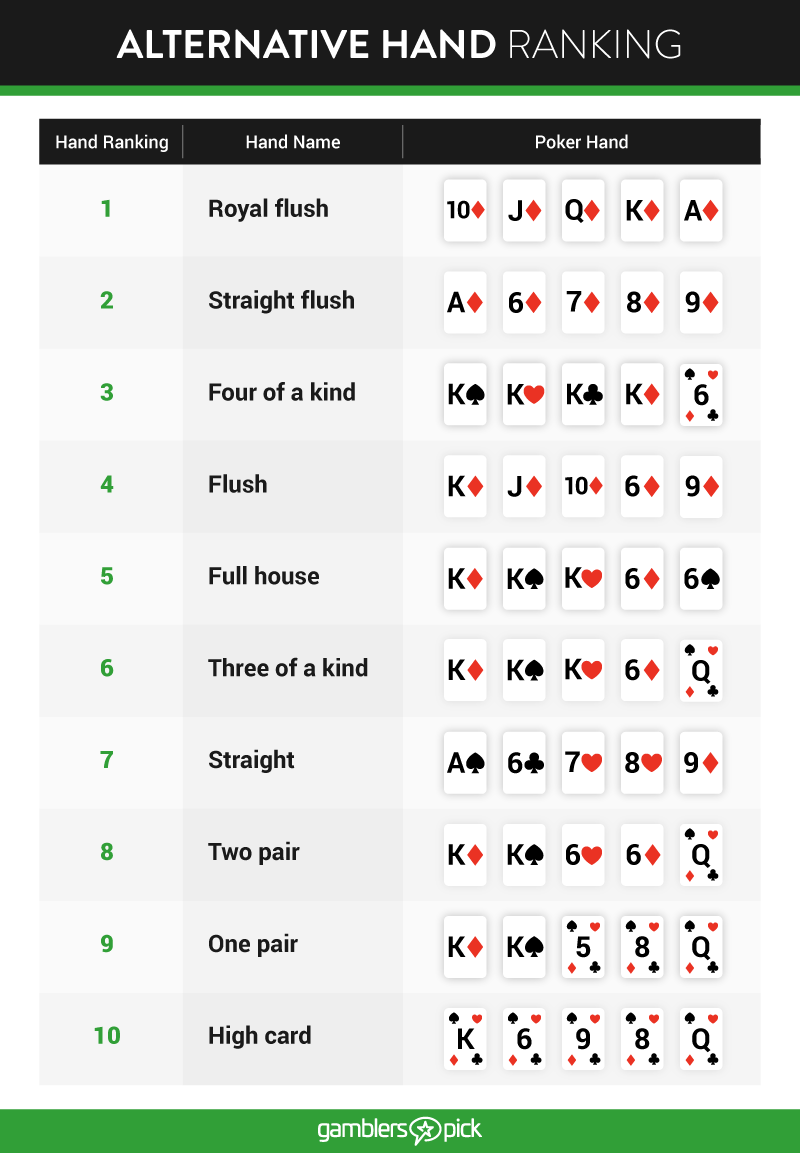 Useful Tips for Six Plus Hold 'Em
Given that this game is more fast-paced and mathematically challenging than the standard game of No-Limit Hold 'em, there are some things you can keep in mind to help you play quickly and effectively. 
Maybe the most basic tip to remember is that your knowledge of traditional Texas Hold 'em goes a very long way in short deck poker. Because much of the game is similar and the rules and strategies are applicable to both, having a solid background in the standard game will make transitioning to Six Plus Hold 'em very simple. 
Beyond that, you'll want to estimate your odds by multiplying the number of outs by either six or three. Specifically, you'll want to multiply the number of outs by six on the flop and three on the turn. 
Another important tip to remember in Six Plus Hold 'em is that you should play more pocket pairs and suited hands, and you should play them much more aggressively. 
A Thrilling Variation
With the rules and strategy in mind, Six Plus Hold 'em can be an exciting and refreshing variation on the traditional Texas Hold 'em. It's become extremely popular in the six short years since it was initially introduced, and that's because of the challenge the shorter deck creates. But if you keep your standard Hold 'em strategy in your back pocket and brush up on the differences, you can undoubtedly get better and better at short deck poker in no time.
Interested in the ever-growing and exciting world of online poker in all its forms? GamblersPick has you covered, with in-depth reviews of all the best online casinos so you know just where to turn when you're ready to launch your gambling career. 
The reviews on GamblersPick are by actual players, including some of the best in gambling history. At GamblersPick, the information you get is straightforward and informative, making it the perfect landing spot for any poker professional, aspiring player, or even just fans and fanatics alike. 
Sign up with GamblersPick today and open the door to the vast world of poker and beyond.