Privacy Policy
GamblersPick is owned by House Tech Ads LTD and thus enforces all the company's privacy policy to the fullest extent.
At House Tech Ads Ltd ("House Tech Ads", "we", "us"), we gather and duly process the information about our users and visitors to our websites. Every effort is made at all times to handle the gathered information in a safe and professional manner, with utmost care, and in compliance with data protection laws and regulations in effect.
Things to Know About This Policy
This policy aims to explain how, for what reasons, and to what extent we gather and process your (the user) information ("personal data"). It also provides an insight into all of your rights in accordance with current statutes and laws. It does not override any prior contact you have with us nor it replaces or removes any rights you have according to data protection laws.
1. Who Handles Your Personal Data?
House Tech Ads is the primary entity responsible for handling your personal information. The company plays the roll of your Data Controller, which means it is responsible for determining the means and the goals (purposes) of processing such data.
Although we are the primary Data Controller, users need to be aware that their information may be  stored in databases that are also available to other business entities. In such cases, all companies with this access must comply with this Policy when accessing the user personal data.
2. Types of Personal Data We Gather and Process
These are the types of information that we may process about you:
Email address
Display Name (Username)
Age & gender
Location information
Your IP addresses
Password
Website usage data
Your personal options and preferences
3. How and When Is Your Personal Data Processed?
House Tech Ads collects the aforementioned information when you visit our site or use our service. We use this information to:
Send out emails containing promotions about our products and services
Create better and more targeted advertisements that are sent to you by us
Make statistical and other types on analysis on our databases to improve our business and create a better overall user experience based on the results of these analyses
Act in accordance with any legal rights or obligations
We only process your information in accordance to what is set out in this section and only in the event the following applies:
We have a consent from you to do so, or
The use of your personal data is justified by the need to improve our business, where we shall use your information in a proportionate way, fully respecting your privacy.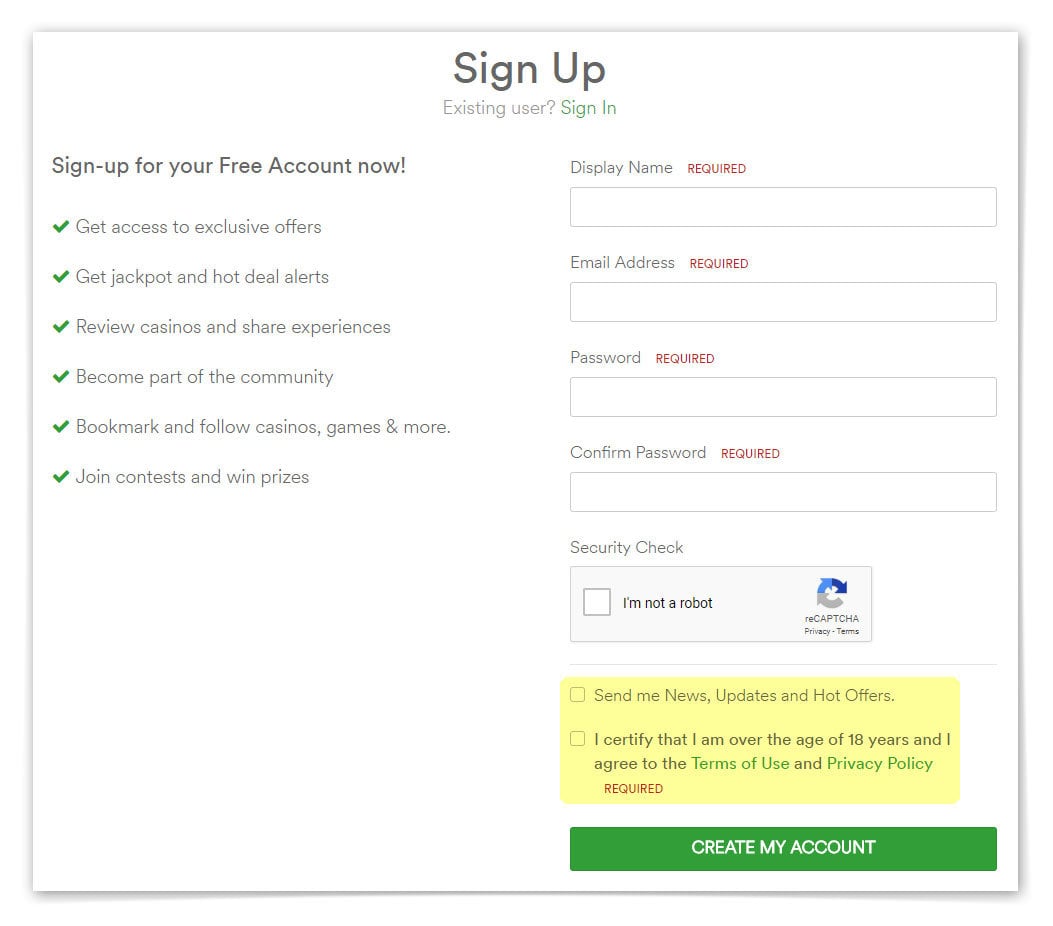 4. Who Is This Information may be Shared With?
Our mailing application provider SendGrid, based in the USA, processes personal data on our behalf;
Our plugin provider IPS (Invision Power Services).
Our Web Host provider UKHost.
Our analytics service providers (such as Google). Please refer to our Cookie Policy for more information about cookies.
Data processors or Service providers that following our instructions, such as cloud services.
In case of a legal obligation under duty or in order to safeguard our security or interests.
In a case of purchase, re-organization of any of our business or assets, if acquired by a third party, including potential purchasers and the likes of.
5. International Transfers
Under the term "international transfers," it is understood that the gathered information is sent, on occasion, to parties that are not a part of the European Union.
Likewise, your personal data may be revealed to legal authorities located outside of the European Union upon receiving such a request.
In all such international transfers, we will take full care and attention that these transfers are carried out in a way that protects your rights and interests to the fullest. When dealing with requests from legal authorities, these will be thoroughly checked before any personal data in our possession is disclosed.
You, the user, have every right to know more about mechanisms we employ to protect the information. If you want to know more about these or anything else relating to handling and processing of your personal data, feel free to contact us at any time (Section 8).
6. Direct Marketing
Among other things, we do use your personal information to send you direct marketing communications offered directly by us or our business partners. These adverts may be delivered in a form of an email or deployed as targeted web adverts.
You're always within your right to request no further direct marketing is sent your way. To opt out from our marketing, use the opt out link provided with every email communication of this nature or contact us directly.
We do our best to send reasonable amounts of marketing materials your way and always try to send you types of offers, promotions, and other communications that we believe would be of interest to you, based on the gathered information.
7. How Long Is Your Data Kept in Our System?
We hold on to the collected personal data for as long as it is necessary to achieve goals, objectives, and requirements listed in Section 3 of this Policy.
With that being stated, we aim to collect as little personal data as possible and users' IP Addresses are automatically erased from the system after 30 days.
In some circumstances, the user data is preserved for legal purposes or purposes of accounting and/or taxation, for a particular period.
Once your information is no longer needed, we make sure it either made anonymous or fully deleted from our system.
8. Your Rights
You, the user, have a number of rights when it comes to your personal data. In the following passages you can find more information about particular rights.
If you ever wish to exercise any of these rights, you can do so by contacting us by clicking here.
Access
You have right to ask us to:
Give you a confirmation that your personal data is being handled and processed
Provide you with a copy of all your data stored on our servers
Fully disclose the type of personal data we have about you and what we use it for, for example, if your data is ever sent outside the EU, who has access to it other than us, what measures are in place to protect your information, how long it is kept in our databases, what processes are in place if you wish to make a complaint, etc. You are also entitled to know if we use the information for any Profiling or Automated Decision Making not covered by this Policy.
Corrections
You have the right to ask us to correct and rectify and wrong information. We keep the right to ask for a verification of accuracy before implementing such corrections.
Deletion (Erasure)
You have the right to ask us to erase your information from our databases, but only when:
The information is no longer required for the original purpose it was collected for,
You have revoked your consent (if such consent was required originally),
You have successfully invoked your right to object (see 'Objections'),
The information has been handled against the law, or,
To comply with legal requirements or obligations
In certain cases, we are not required to erase your personal data upon your request. These include:
When your personal data is needed for us to comply with a legal obligation, or
When we need the information to establish, defend, or exercise a legal claim.
Although there are some other circumstances which may be a reason for us not comply with your erasure request, the two named above are most likely grounds for us to reject your request.
Account Termination & Notifications Management
According to GDPR laws, every user has the right to request their account deleted and their information removed from the site.
Terminate your account - If you wish to do so, please contact us with your request.
Modify your notifications settings – While you're logged in, please visit the notifications control panel by clicking the "notification icon" in the upper bar and then the settings icon.
Opt-out of our newsletter – This can easily be done through the notification control panel which can be reached as detailed above or by clicking the "Unsubscribe" link on the bottom of any of communication we email you.


Restrictions
You also have the right to ask us to restrict the use of you data, i.e. keep it but not actively use it, in cases when:
The accuracy of the information is being contested (see Corrections),
Handling and processing of data is unlawful, but you do not want it completely removed,
The data is no longer needed for its original purpose but we still might need it for purposes laid out in the Deletion section,
You have used your right to object and the objection process is underway.
We have the right to continue using your information even after the restriction request if:
We have your explicit consent,
We need to defend, establish, or exercise legal claims, or
The use of information is required to protect the rights of another natural or legal person
Portability
You are entitled to ask from us to provide you with your personal data in our possession. It will be delivered to you in a structured, commonly used machine format (such as an XML or CSV file).
Objections
You, the user, are entitled to put forward an objection on our use of your personal data, even if it is based on our legitimate interests, in the event where you believe your personal freedoms and fundamental rights are being jeopardized and override the said interests.
We maintain the right to demonstrate that our legitimate rights outweigh your claims.
International Transfers
You are entitled to request from us a reference to processes and mechanisms used to protect your information when it is being sent outside the European Economic Area. Documents and other materials sent to you for this purpose may be redacted to protect sensitive commercial and other information.
Supervisory Authority
It is within your right to file a complaint about any issues you have with regards to the way we process and use your personal data.
We do ask that you always try and solve any issues with us first, before turning to the supervisory authority, but you have the right to seek remedy from the said authority at any time.
9. Security
Security procedures and measures are taken by GamblersPick.com to protect against any loss, misuse or alteration of the user information collected. Our site is https certified and our platform supports Two-step Verification which we recommend users to enable via their account settings.
10. Cookies
GamblersPick.com uses cookies in order to enhance your experience by recognizing your needs.
Cookies are small information files saved on the user's computer or device which let the website remember the user's preferences. These preferences range from login information, to language, display preferences, location preferences and more, to make for a more convenient and accurate experience.
Visit our cookie policy page for more information.
11. Confidentiality
GamblersPick.com employees are given limited access to personal user information that we believe is needed in order for them to fill their roles adequately.
All required safeguards are obtained in accordance with regulations in order to protect personal information.
All accounts on GamblersPick.com are password-protected.
Alterations to this Privacy Policy
GamblersPick.com can update and change its Privacy Policy at any time. Our users will be notified in such event.
Policy Last Updated: May 2018
Third Parties
SendGrid
SendGrid is used by this website to process and deliver emails.
reCAPTCHA V2
This site uses a CAPTCHA to ensure humans are performing certain actions. The CAPTCHA provider may set a session cookie and get information about your internet browser and device accessing this website.