If you're tired of the same-old, same-old when it comes to online gambling, ret ready to experience casino games as you've never seen them before.
Releasing on the 13th of January 2022, BGaming is blasting off with the new Space XY casino game. More than just another way to play, Space XY is a multiplier experience with no social distancing required.

 How to Play Space XY
Described as a "crash game", the aim is quite simple - Place your bet, watch your rocket soar, and cash out before it explodes and crashes. Get the timing right and you could win up to 10,000x your bet in an instant.
Suit up and climb into a virtual rocket to get started. Place your bet and wait for the next round to begin. This only takes a few seconds. The reason the game is played in rounds is because Space XY is a multiplayer game with many punters betting at the same time.
The game screen takes place on an X and Y axis grid where the number of seconds the rocket has been soaring and the multiplier added to your bet can be seen. On the left of the screen, you'll see the names of your fellow space explorers and how much they've won.
As for how to win - this is entirely in your hands. Launch your rocket and watch as it blasts into the sky. It's up to you to decide when to pull the plug and hit the Cash Out button. You can do this at any time. If you want to be cautious and cash out at a multiplier of 2x your bet, that's your choice. However, the game will continue even once you've grabbed your win, showing you just how much you could've won if you'd held on a little longer.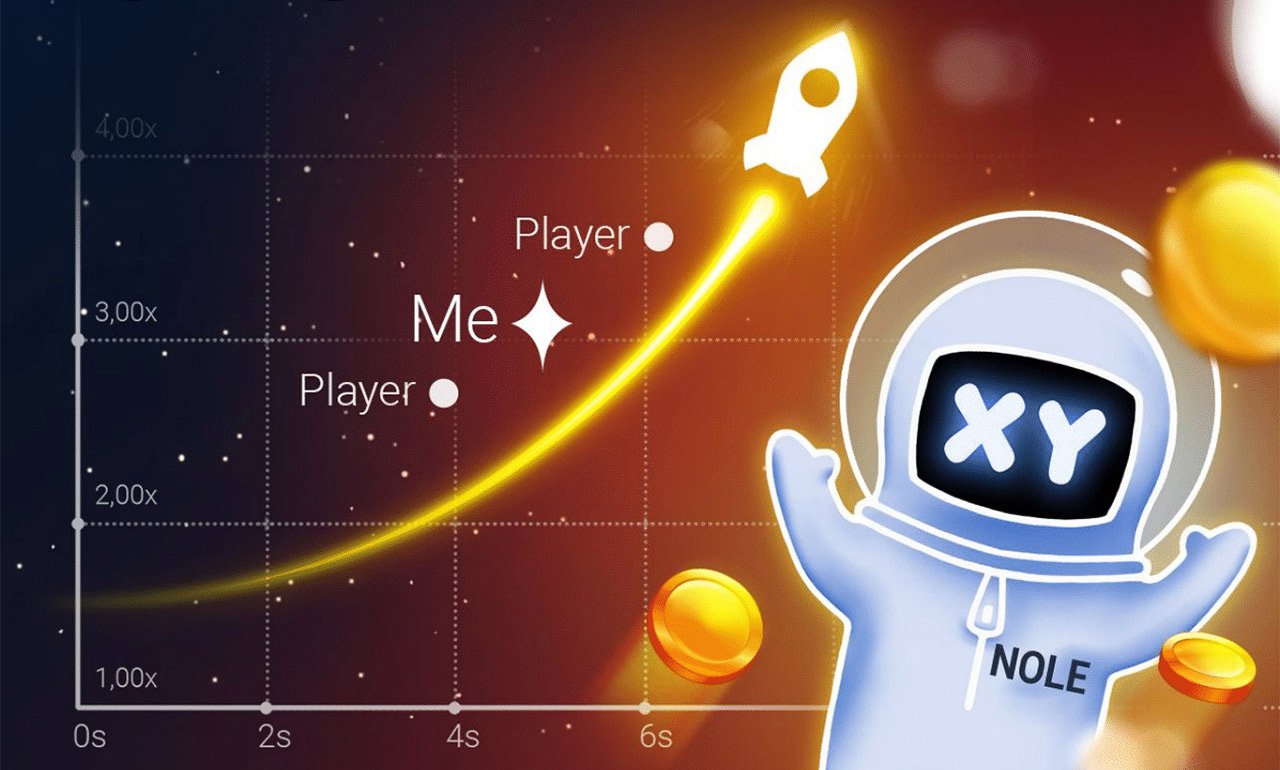 Features and Tools for Space Explorers
Getting ready to explore space and all it holds is no easy feat. That's why you'll need these handy tools and features to take with you on your adventure into the unknown.
Multiple Bets - You can choose to play 2 bets at once. Your bets can differ in value but you will need to control when each of the Cash Out buttons is activated to stop your flight. 
 
Autoplay - This may seem odd for a game that plays out the way Space XY does but all the autoplay function does is set the total number of times you'll bet based on your current value. You will still control the Cash Out button to end the exploration of your rocket. This feature may not be available in certain jurisdictions.
 
Auto Cash Out - If you want your experience to be completely hands-free, you can see the multiplier at which the game will cash out for you every time you play. When using features such as these, always play responsibly.
All in all, Space XY is an exciting new way to experience online gambling. As BGaming and other software providers create innovative ways to play at online casinos, you can expect to find more great ways to bet.
Take Space XY for a test run and play the game for yourself at any of our GamblersPick 

BGaming casinos.