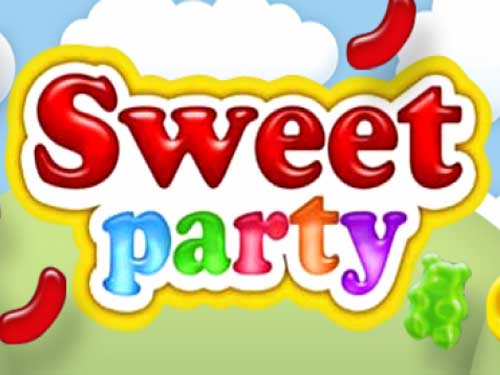 ---
Overview
Sweet Party is a modern progressive jackpot created by Playtech in 2014. With beautiful cartoon-like graphics and a few different options as well as a progressive jackpot, Sweet Party promises many exciting moments for every player.
Graphics & Theme
Sweet Party is inspired by candy vending machines. The reels are placed inside a machine like this and contain different kinds of sweet things. Many players say that the game was based on Candy Crush Saga game. The graphics look great with beautiful colorful symbols dominating the display. Even the background of the blue sky and greenery looks awesome.
Gameplay
Sweet Party doesn't have a classic online slot set up for reels and paylines. It's more like a puzzle game where you have to match symbols. Players are free to choose the bet size they want to use and select a number of auto play turns.
In order to win a prize, you have to match at least 5 symbols. If you are able to match more, you will multiply your win. What's different about Sweet Part is that this game doesn't come with any wild symbols, Scatter symbols or multipliers. There is no Free Spins round or specific bonus game. But, there is one very important feature and that's the Progressive Jackpot.
If you are interested in playing for the jackpot, you have to play with the maximum bet size. You can still win a jackpot even if you play with a smaller amount of money, but the size of the jackpot will be smaller too. Players have to hit 8 peppermint symbols on the reels regardless of their position in order to win the jackpot. This jackpot starts at $10000, but it can be worth significantly more.
Finally, we should mention that Sweet Party has exploding symbols. When these symbols appear, they will explode and other symbols will fill their places. As a result of that, you can get a chance to win something even without spinning the reels again.
Sweet Party is an enjoyable progressive jackpot online slot with easy rules and simple gameplay.